Just how good are shooters in the Olympics? How difficult is it to shoot at their level?
Consider this shoot off between Mary Tucker (USA) and Park Heemoon (South Korea), Women's 10 Meter Air Rifle, Tokyo 2020 Olympics:

https://www.nbcolympics.com/videos/american-mary-tucker-battles-air-rifle-final

First, it's all shot standing which is much more difficult than using braced positions.
Sign up for our free weekly newsletter for more reviews.

Second, consider the target. The period in the center is the 10 ring (0.5mm diameter). With a projectile diameter of 0.177 inches (4.4958mm) consistently shooting tens demands just over 1 minute of angle accuracy from standing. Scored decimally, a perfect shot is 10.9 points. To hit a "scratch" 10 (10.0 points) is a circle that is 0.5 mils in diameter or 1.8 minutes of angle.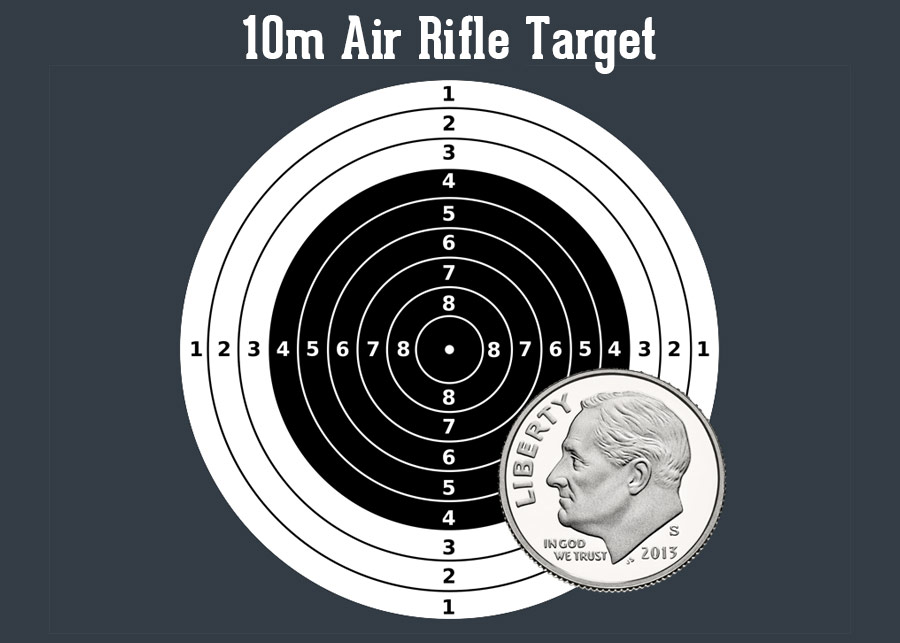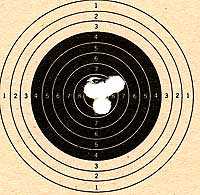 Third, as if all that was wasn't difficult enough, top competitions have been using electronic scoring since 1984 with Swiss Sius systems. Notice how the scores are decimal, such as a 10.9? A shot that barely touches the 10 ring (the period in the center) is scored 10.0. A 10.9 is dead center, essentially threading a needle at 10 meters.

To put it further in perspective, the maximum shot value is 10.9 per shot, a perfect "pinwheel X" dead center on of the 0.5mm 10 ring. A typical 60 shot match has a maximum value 654 points. The last place shooter at the Men's 10 Meter Air Rifle at the 2020 Tokyo Olympics (Mahdi Yovari) shot 601.4 in the qualifier, an average of 10.023 points per shot for 60 shots. At this level of competition, being able to hit the ten ring essentially every time still isn't good enough.



Air Rifle shooting at the Olympic level demands shooting about 1 minute of angle from standing. For reference, most military rifle qualifications can be shot at an "expert" level (and possibly a "perfect" score) by holding 6 minutes of angle accuracy from supported prone. Sniper qualifications can be passed readily, and possibly shot with a "perfect" score, by holding 3 minutes of angle from bipod supported prone.

Something to consider next time you hear someone boasting about qualifying "expert" in the military.